Pakistan and Iraq on Wednesday agreed to adopt a joint strategy to enhance bilateral cooperation in international fora, including the United Nations and to advance the process of political consultation.
The foreign ministers of Pakistan and Iraq, who led delegation-level talks, focused on bilateral and regional consultations on trade, energy, religious tourism, defence cooperation, human resource, employment and consular matters.
Speaking on the occasion, FM Shah Mehmood Qureshi said that Pakistan attaches special importance to its relations with the brotherly country of Iraq. We have a deep relationship based on common religious, cultural and cultural values. The two foreign ministers pledged to further strengthen relations between Pakistan and Iraq.
During the talks, special discussions were held between Pakistan and Iraq on the promotion of bilateral cooperation in the fields of trade, energy, religious tourism, consular affairs, defense, education, human resources, infrastructure development and technical expertise.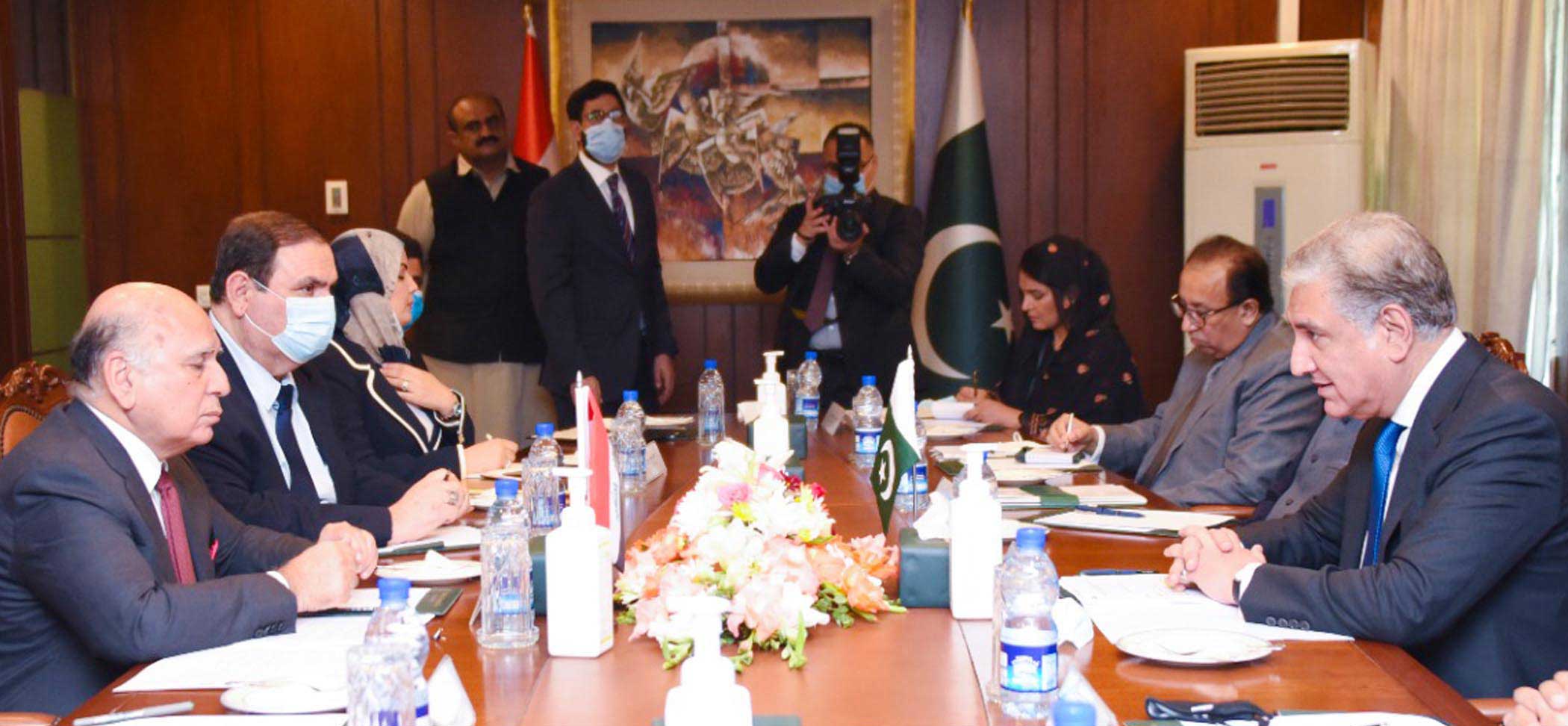 "We look forward to holding the ninth meeting of the Joint Ministerial Commission in Baghdad soon," he said.
Regarding Kashmir dispute, Iraqi FM Dr Fuad Hussein called upon Pakistan and India to resolve the issue of Jammu and Kashmir through negotiations. "We hope that both countries will start negotiations to resolve the lingering issue [of Kashmir]," he said.
He mentioned that Iraq had "excellent" relations with both Pakistan and India, believing that dialogue was the peaceful way to resolve the issue.
FM Qureshi said he updated his Iraqi counterpart on India's continuous state-terrorism against innocent Kashmiris in the Occupied Valley.
On Afghanistan, the Iraqi FM while expressing concern over the "worsening" situation in Afghanistan stressed the need for negotiations among various political groups. "For Iraq, the peace in Afghanistan is important as the conflict could spill over to other regional countries," he said.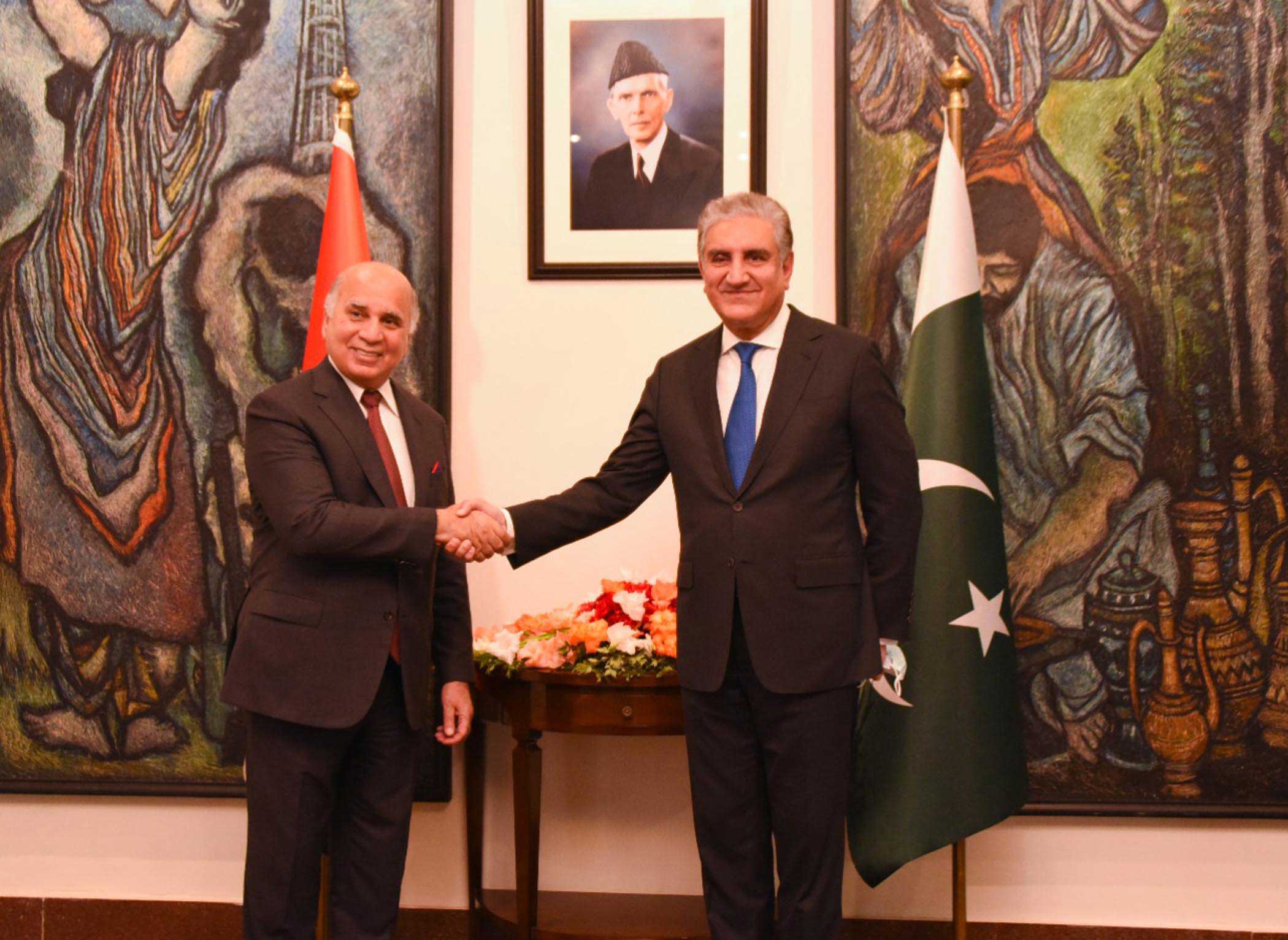 He mentioned Pakistan's "important role" played towards continuation of the Afghan peace process.
Qureshi said Pakistan had been consistently advocating the peace process, may it the Doha talks, the Heart of Asia Istanbul process or the discussion of Troika. Pakistan never supported any 'apolitical' group in Afghanistan, he added.
On the recent social media trend '#SanctionPakistan', he said it was a "spot controlled trend and a part of the smear campaign to divert attention from the internal challenges Afghanistan was going through".
"Despite criticism, Pakistan will continue to facilitate the Afghan process," he said, adding that details revealed that it was an "orchestrated and not a natural social media trend".