Opposition members staged a protest during the joint sitting of Parliament and chanted slogans for freedom of media.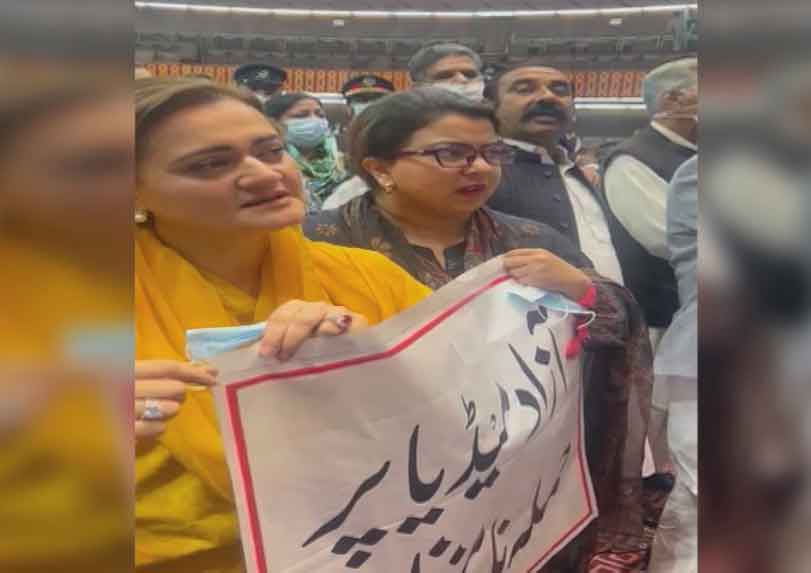 A joint sitting of the Parliament was held under the chairmanship of Speaker National Assembly Asad Qaiser. President Dr Arif Alvi, Prime Minister Imran Khan, Speaker National Assembly, Chairman Senate, Leader of Opposition Shehbaz Sharif and other opposition leaders including Bilawal Bhutto Zardari and Shahid Khaqan Abbasi also attended the session.
During the speech of President Arif Alvi, the opposition members chanted slogans against the government and Prime Minister Imran Khan. Opposition members marched in front of Speaker Dice to protest against the Pakistan Media Development Authority (PMDA) bill, while carrying banners and demanded freedom of the media.